Written by: Chris Forgey, Staff Writer BloomingGrovetTX.com
Photos by: Robert & Cindie Phipps
Under Red

,

White and

Blue Skies
On a day of remembrance, we cheered on Big Blue
To our 9-11 heroes a heartfelt thank you.
A queen was crowned at this homecoming game
Britney glowed and glittered when they called her name!
Gladiators came marching but were met on the field
By angry Lions who refused to yield.
Next Friday our boys travel north to Big G
To avenge last year's loss and come home with win 3!
Lions Overwhelm Gladiators, Improve to 2-1
On a warm and windy night at Blooming Grove Stadium, the Italy Gladiators came calling in search of their first win this season. Early in the game it was evident that the Lions would have none of that on this Homecoming Eve.
BG went on the attack early and didn't let up until they had squashed any notions the visiting Gladiators had of pulling out an upset. Their first score came in the 1st quarter on a 53-yd drive capped off by an 8-yd TD pass from Alex Tovar to Tyler Baumgartner. Juanya Pyburn ran for the 2-pt conversion to put BG up 8-0. Italy had very little to offer offensively. Jr. QB Joseph Celis struggled throughout the 1st quarter to get anything going that would resemble a threat to Big Blue's smothering defense. Toward the end of the 1st quarter Celis was intercepted by Brody Owens at the Italy 24-yd line which set up BG's second score on the evening, another 8-yd TD pass from Tovar to Baumgartner.
Italy did a decent job of containing Juanya Pyburn early, especially on running plays. However, they were never really in rhythm when they had the ball. Midway through the 2nd quarter Jared Obenour broke through the Italy O-line, sacked Celis, caused a fumble, scooped up the ball and took it the other way 36 yards for a TD. After the Pyburn 2-pt conversion run BG was in total control 24-0. On Italy's next possession Celis was replaced by Sr. QB Ryan Connor, who would also see his share of woes. Connor was a bit more effective at leading the Gladiators downfield but none of their drives would produce a score on this night.
BG put the game out of reach late in the 1st half with a Landon Carpenter 24-yd TD run and 2-pt conversion run by Tovar to make it 32-0.
Coach Lawrence Williams kept Italy guessing with plenty of creative play calling and interesting formations. At one point Pyburn took a couple snaps at QB late in the half and looked impressive on two passing plays.
The 1st half ended with Lane Goodwin intercepting the Gladiators' Connor at the BG goal line.
During halftime, Blooming Grove High School honored their five Homecoming Queen finalists: Chelsea Callahan, Britney Nichols, Hannah Southard, Tara Rippenkroeger and Shelby Cox. All five of these young ladies are talented leaders with college aspirations.
Britney Nichols was crowned Homecoming Queen in front of a packed stadium full of family, friends, returning alumni and town folks. It was a special evening for the school and for our nation as we pondered the events of 14 years ago that have forever changed our world.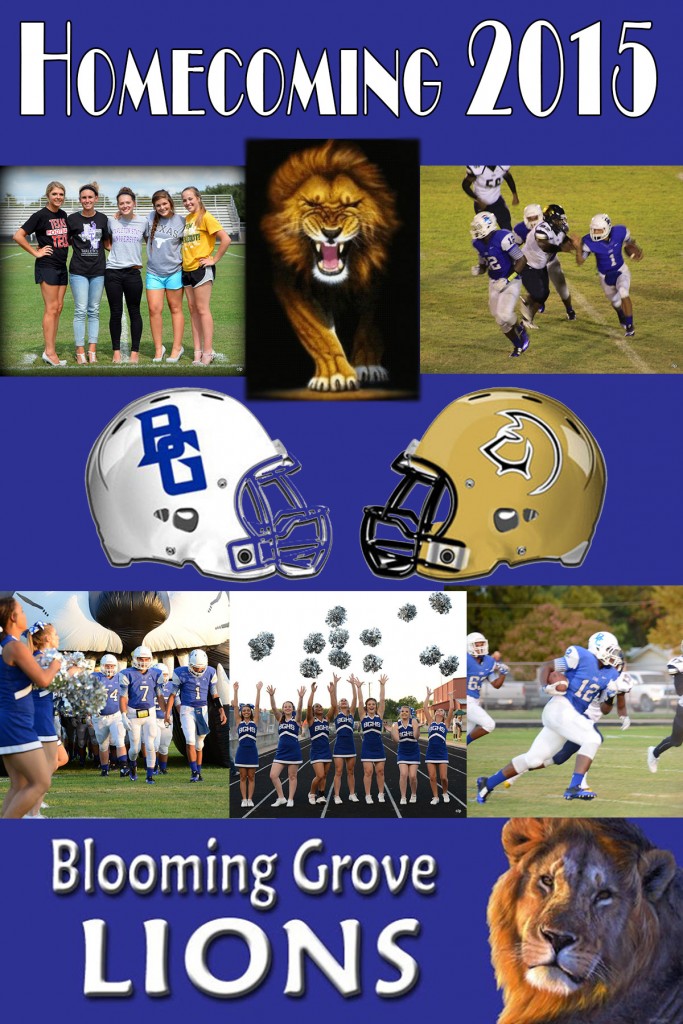 Early in the 3rd quarter BG was driving for their fifth TD of the game. However, Italy's Jr. Chasston King stepped in front of an Alex Tovar pass at the 5-yd line and ran it back 95 yards for the Gladiators only score. After the David DeLaHoya extra point, BG's lead was cut to 32-7. Juanya Pyburn decided to offset that score on BG's next possession with an impressive 40-yd run to make it 39-7 (Baumgartner PAT was good). The BG defense got their third interception of the game when Sr. Michael Couch picked off Connor at the Italy 22. On the ensuing drive Sr. Brody Owens would step in at QB for this first time this season. Owens was originally slated as the pre-season starting QB but due to injury has not started at QB this year and had only been playing on defense. Owens has been exceptional in his defensive role, recording three interceptions this season, one for a TD. Owens quickly took command at QB and hit Pyburn on a 27-yd TD pass. With the Baumgartner extra point BG finished out the 3rd quarter up 46-7.
The 4th quarter saw no scoring from either team but it didn't matter, the game had been decided early on. Big Blue controlled the line of scrimmage and the clock the rest of the way, feeding Sr. RB Seth Haden the ball on a series of effective running plays. Haden fumbled toward the end of the game at the Italy 31 but it was a moot point as the Lions walked off the field with a very impressive 39-point win.
The victory was Big Blue's most complete game so far this season. Coach Williams used every weapon in his arsenal, spreading the ball out on offense to multiple receivers and runners. He used three QBs in the game and his four 2-pt conversions caught Italy off guard with an interesting mix of formations and plays for which the Gladiators has no answer. BG punted only twice. The Big Blue defense played their best game this season, coming up with three interceptions, several sacks and many big plays which produced negative yardage for the Gladiators. They played with an attitude and swagger not previously seen this season. The BG defensive line and linebackers made life very tough for both Italy QBs. Jody Kirby and Jared Obenour, among others, played with passion on defense and left "no meat on the bone" when it came to tackling Gladiator ball carriers.
The Lions take their 2-1 record on the road next week, facing the Grapevine Faith Christian Lions on Friday, September 18th at 7:30 pm. The game will be played at Grapevine Faith Christian High School, 730 E. Worth Street, Grapevine, TX. This will be a tough test. Grapevine Faith (3-0) is undefeated after beating Gainesville State School on Friday by a score of 43-24. In 2014, Grapevine Faith handed BG their first loss of the season in a hard fought battle that saw our hometown Lions fall 29-24. Coach W, his staff, their efficient offense and bruising defense will look to avenge that loss in their first away game this season.
SCORING BY QUARTERS
                        1    2   3   4  T
Gladiators      0   0   7   0  7
Lions               8  24 14 0 46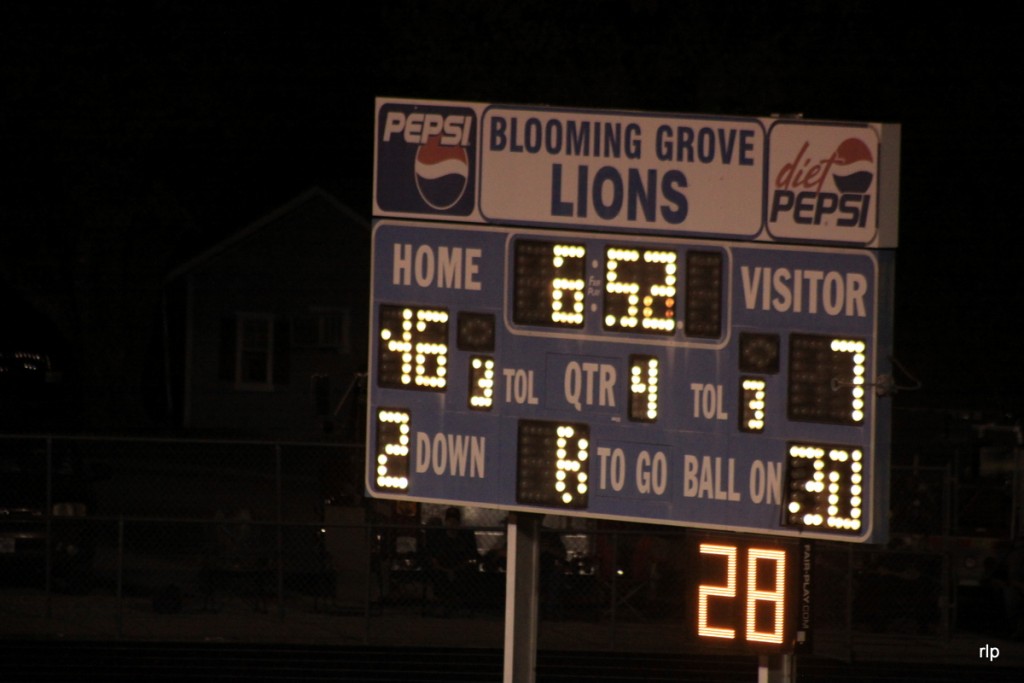 Chris Forgey
www.bloominggrovetx.com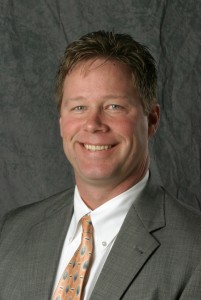 Brought to you by: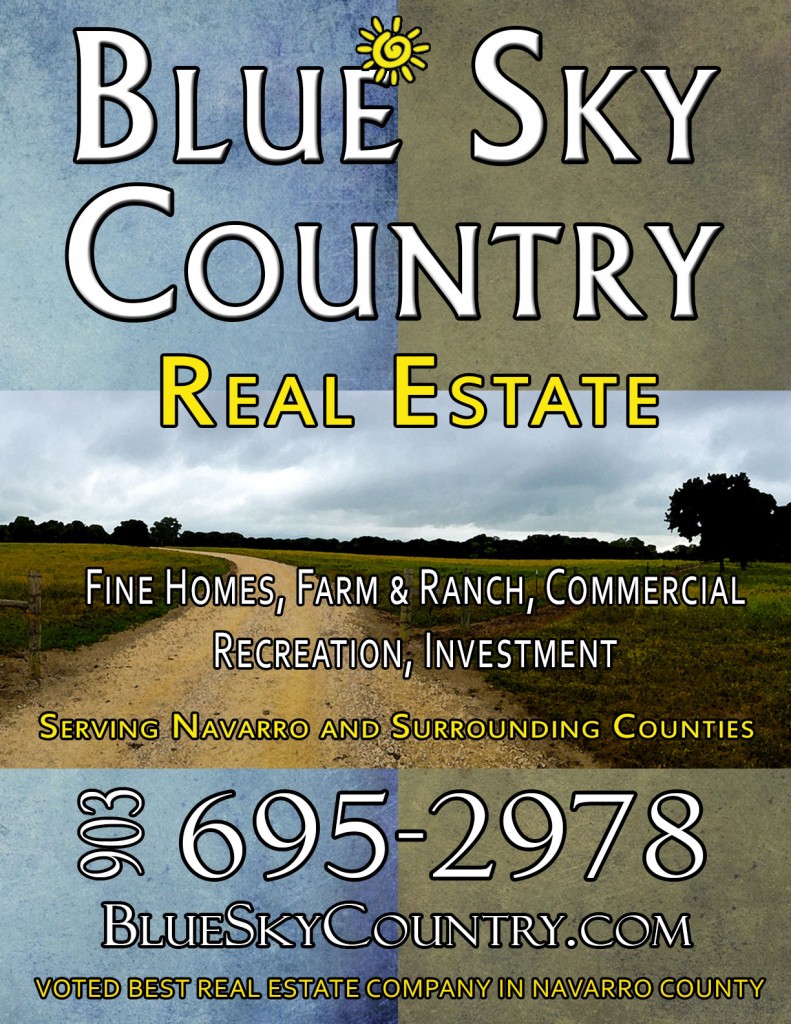 View the game in it's entirety below.