R.L. Phipps
March 19, 2015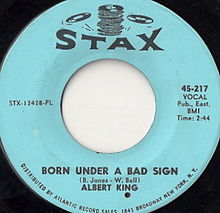 " If it wasn't for bad luck, I wouldn't have no luck at all" – William Bell
According to sources at BGISD, Dr. Heath Burns has withdrawn his bid to become the new superintendent of the Blooming Grove school district. Burns voluntarily turned himself into the Abilene authorities today amidst felony charges of prescription fraud.
Burns had been named the lone finalist to become the BGISD superintendent. The 21 day waiting period required before awarding the position was set to expire next Monday, March 23rd. Had this issue not surfaced prior to Monday, the odds were highly likely that he would have been given the position next week.
This news comes as a blow to the community of Blooming Grove, as there has already been much concern over the boards' decision to hire him amidst the controversy regarding his recent resignation from Abilene ISD and the ongoing investigation that is under way regarding the alleged mis-handling of several allegations of sexual misconduct between Abilene ISD teachers and students that occurred during his tenure.
When asked the question, "Where do we go from here?", BGISD school board Vice President Tim Campbell said he believes the board will review their options with the remaining candidates, and work swiftly towards selecting a new leader for the position. Campbell said there were several other highly qualified candidates who had applied for the position.
The next scheduled board meeting is slated for next Monday, March 23rd at 5:00 P.M. in the high school library. The meeting will be a closed session.
If there is a silver lining here, it could perhaps be found in the fact that in this case, the 21 day "waiting period" required by the State, which is designed to allow all parties to do their research and see if it's a "good fit" – has worked. At this time, we do not know whether Dr. Burns acted completely on his own, or under pressure from the authorities, but the fact that he voluntarily turned himself in and withdrew from the running prior to being hired has spared the community of Blooming Grove from any further turmoil.
Although controversy always tends to polarize people's views, there have been several folks in the small community of Blooming Grove who have expressed their heartfelt empathy for Dr. Burns, his wife and family. Time will tell how the cards will fall. In the meantime, Blooming Grove must put this aside and do it's best to move forward.