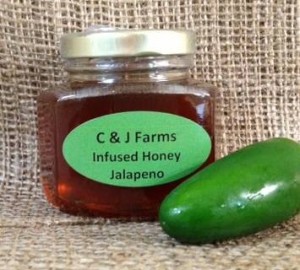 C & J Farms is a family run farm in Corsicana, Texas, specializing in growing and selling the freshest and most flavorful herbs available. Our fresh grown products include dried herb blends, seasonal fresh herbs and herb seasoned sea salt.
Our herb blends are great for those interested in learning how to cook with fresh herbs and for those who value healthy, all natural ingredients in their dishes. Distinct in their fresh aroma and taste, our seasonings and herbs provide a great addition to any kitchen. We also offer all of our herbs in bulk quantities for restaurants, caterers and chefs.
C & J Farms ®  Corsicana, TX
As a family owned and operated company, we treat every customer as a friend. We will gladly recommend a product, share a recipe or answer any question that you may have. Visit our online store to browse our selection of sea salts and herb blends.
During the growing season, fresh herbs and herb seasoned sea salts will be available at a variety of locations including, weekly at Waxahachie Texas Farmers Market and Corsicana Farmers Market on Saturdays and monthly at Canton Texas Trade Days, Arbor III, center aisle.
We have introduced a line of Sea Salts with blends included. We have Smoked and Infused Sea Salts, local and from other parts of the World. Watch our product offerings because we will be adding to this product line.
With savory and sweet, hot and spicy in our products we are sure to have something for your unique flavor palette.
We roll out new products as we find just that right balance. Thanks for stopping by. We really enjoy what we do here on the farm so check back to see what's new.