Homecoming Queen Nominees Announced
Five young ladies have been nominated to be considered for the title of Homecoming Queen. Voting takes place at the high school on Friday and the winner will be announced during the halftime ceremonies at the Friday night game. Congratulations to all these beautiful and talented young women.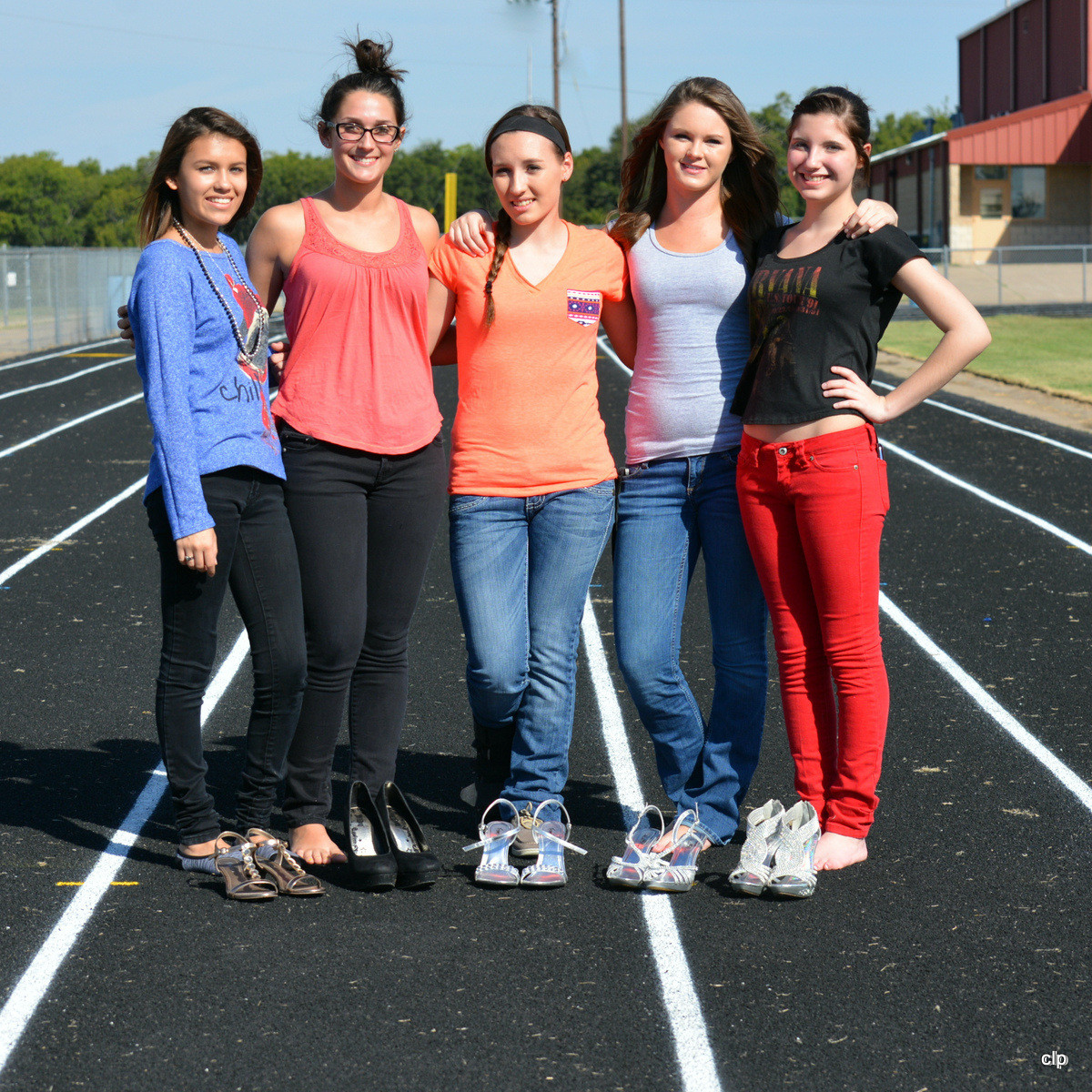 Sarah Southard is the daughter of Ted and Lauren Southard. Sarah enjoys volleyball and working with animals. Sarah plans to attend Tarleton State University and major in English. She plans on becoming an English/Language Arts teacher.
A'Lara Smith is the daughter of Amanda Williams. A'Lara enjoys spending time with friends and listening to music. A'Lara plans on attending Texas Women's University to become a high school math teacher.
Iris Rangel is the daughter of Jesus and Omelia Rangel. Iris enjoys playing video games and spending time with friends. Iris plans to attend the University of Texas at Arlington to major in Graphic and Web Design.
Elizabeth Melton is the daughter of Gaines Melton. Elizabeth enjoys being outdoors and taking care of her horses. Elizabeth plans to attend Navarro College and become a radiologist.
Danielle Lima is the daughter of Daniel and Shirley Lima. Danielle enjoys softball and volunteering to help people. Danielle plans to attend Hardin Simmons University to become a physical therapist.
Football Sweetheart 2014
Laine McGraw is the daughter of Todd and Liz McGraw. Lainie enjoys showing steers and spending time with family. Lainie plans to attend Texas A & M University to major in Ag Business and Marketing.
2014 Homecoming Queen Nominees: Iris Rangel, Danielle Lima, Sarah Southard, Elizabeth Melton, A'LaraSmith photo by Cindie Phipps